15
15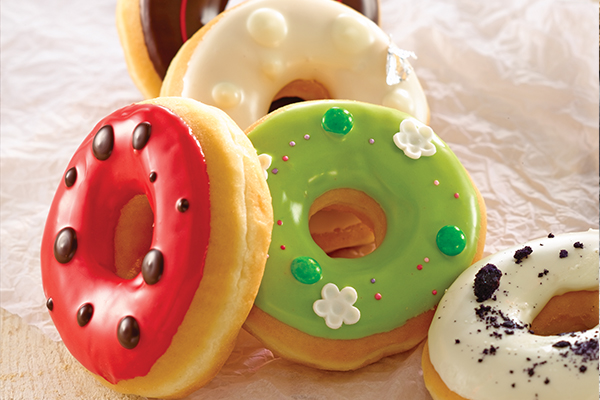 Working Method
Method
Place all ingredients into a mixing bowl.
Mix for 1 minutes on a slow speed, then on a medium speed for ± 12 minutes. Ensure the dough is well developed.
Ambient proof the dough in a greased bowl for 55 minutes. Cover the bowl with plastic.
Take the dough out of the bowl, dust the table with flour and gently release the gas from the dough.
Fold the dough and cover it with plastic or cloth for 15 minutes.
Sheet the dough to 1,5 cm in height.
Ensure the dough is relaxed before cutting.
Proof at 30° C temperature and 60% humidity for 25 minutes, then rest outside for 5 minutes before frying.
Fry at ± 190° C for ± 1 minute on each side.
---
Fryinging Overview
About this recipe
Author: Chipkins Puratos
Complexity level: