15
15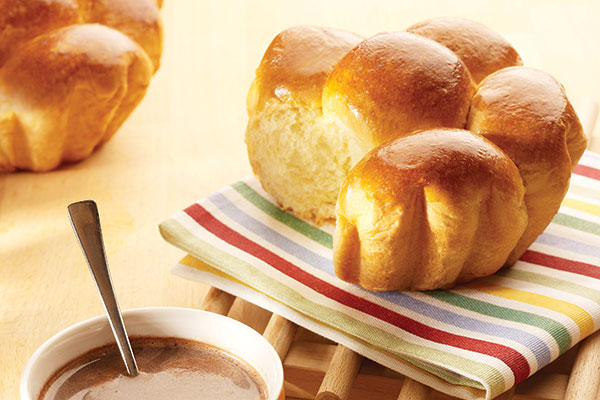 Working Method
Part 1
Mix for 2 minutes on slow speed then 12 minutes on fast speed.
Bulk fermentation takes 10 minutes.
Scale 6 x 50 g.
Intermediate proof takes 10 minutes.
Make 6 dough balls and put them in rows of 2 by 2 in a rectangular mould
Final fermentation takes ±60 minutes at 40° C, 80% RH.
Decorate before baking by brushing with Sunset Glaze.
Oven temperature 180° C with a baking time of 23 minutes.
---
Baking Overview
Tips and tricks
Play with the shape of your brioche: you can also braid it or give a Parisian brioche-look with a "head" shape.
About this recipe
Author: Chipkins Puratos
Complexity level: