15
15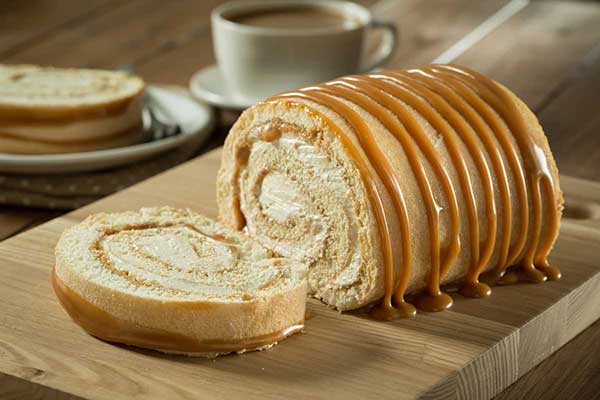 Working Method
Method
Place measured water, egg & Pastarom Caramel into mixing bowl first, then the sponge mix on top.
Mix for ± 1 minute on slow speed and 10 minutes on fast speed. Make sure whisk has full compliment of wires.
Add second water slowly on second speed for 1 minute. Scale off batter into a greased and paper lined pan ± 2kg per pan. Decorate as per picture.
Bake at 240° C for ± 10 minutes with steam.
Remove from oven and sprinkle castor sugar on top. Allow to cool.
Turn swiss roll out onto bags, spread with caramel.
Roll swiss roll up and cut.
---
Baking Overview
About this recipe
Author: Chipkins Puratos
Complexity level: