15
15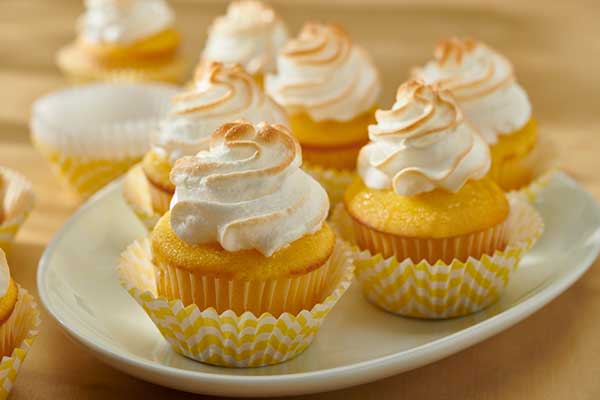 Working Method
Method
Place measured water and oil into mixing bowl first, this will ensure proper mixing. Then add the rest of the ingredients.
Mix for ± 2 minutes on medium speed and 5 minutes on fast speed. The longer the mixing time the finer the texture and the more it will peak.
Place muffin cup papers in muffin pan. Scale off batter, ± 150g per muffin. Pipe 10g lemon curd in each muffin.
Bake at 180° C for ± 20 minutes. (Depending on type of oven.)
Mix Meringue ingredients together with a whisk until viscous, smooth and firm enough to pipe and hold.
Decorate with meringue and place back in oven for 5 minutes.
---
Baking Overview
About this recipe
Author: Chipkins Puratos
Complexity level: