15
15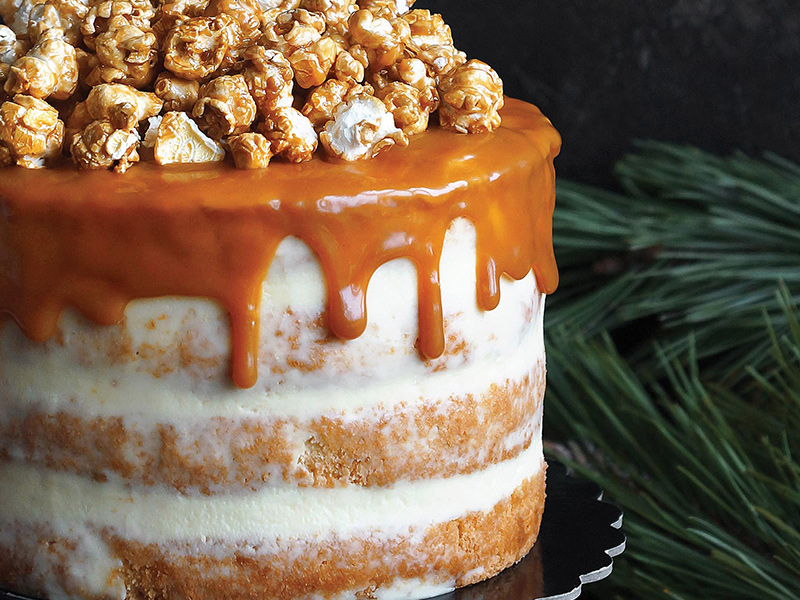 Working Method
Sponge
Add all the liquid to the mixing bowl.
Then add all the powder including the pastarom caramel.
Using a flat beater combine liquid and powder on slow speed.
Mix on a slow speed for 2 minutes, then on a medium speed for 2 minutes.
Deposit 650 g into mini sponge tins.
Bake at 180° C for ±40 - 45 minutes.
Turn the tins over and leave to cool inside the tins.
Whisk Ambiante and pastarom on second speed until firm.
Cut each cake into two layers, stack four layers using the whipped Ambiante, cover the top and the sides with Ambiante then scrape the Ambiante of the sides.
---
Caramel Sauce
Melt the caramel spread in a sauce pan over low heat.
Pipe the sauce on the sides on top of the cake and allow to drip down the side.
Using a star nozzle, pipe caramel flavoured Ambiante on top of the cake, on top of the sauce. Decorate with caramel popcorn.
---
Baking Overview
About this recipe
Author: Chipkins Puratos
Complexity level: