15
15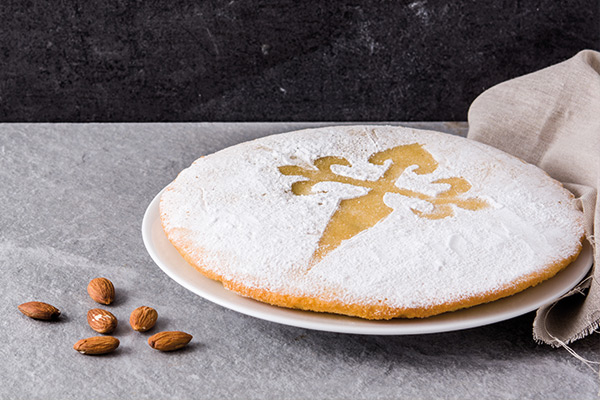 Working Method
Group 1
Cream together the sugar, zests and egg yolks until light and fluffy.
Stir in the ground almonds, essence and cinnamon.
---
Group 2
Whisk together the egg whites and sugar until stiff.
Add one-quarter of whipped egg whites into Group 1 and beat together.
Add a second quarter of the whipped egg whites to the mixture and repeat.
Add the remaining whipped egg whites and fold in slowly until fully combined.
Scale the mixture into a prepared Sponge tin and bake at 160° C for ± 40 minutes.
Remove from tins and allow to cool on a wire rack.
To follow the time-honoured tradition of decoration, find the shape of the St James cross using the internet and print it out. Cut out the middle of the cross to use as a stencil.
When the cakes is cooled completely, place the cross stencil in the middle and dust the cake with the icing sugar.
---
Baking Overview
About this recipe
Author: Chipkins Puratos
Complexity level: