15
15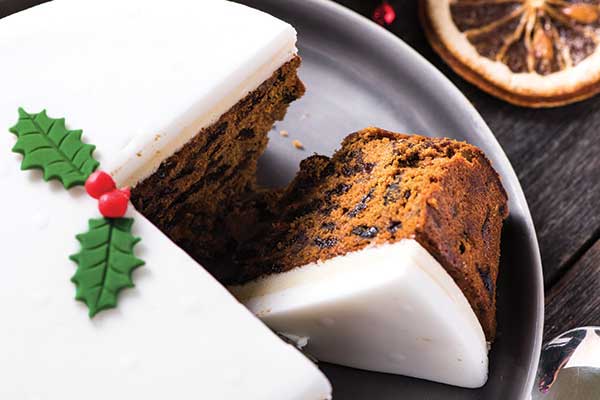 Working Method
Part 1
Place group one into a pot and bring to the boil, reduce heat and simmer for 20 minutes. Take of heat, add bicarbonate of soda and leave to cool overnight.
Place group 1 and group 2 into mixing bowl and add eggs slowly.
Add cake flour together with group 5 and 6. Do not over mix at this stage.
Scale 1100g batter into prepared tins. Tins must be greased and lined with grease proof.
Bake at 160°C for +- 2 hours. N.B. To use this mix for Christmas pudding scale at 500g each.
---
Baking Overview
About this recipe
Author: Chipkins Puratos
Complexity level: