15
15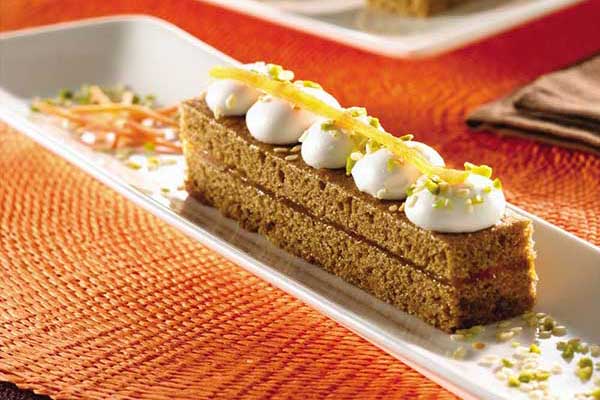 Working Method
Part 1
Place measured liquids into mixing bowl first, this will ensure proper mixing.
Mix for ± 2 minutes on slow speed and 2 minutes on medium speed. Add crushed pecan nut pieces, bakers mix, cinnamon and grated carrot and mix for another minute.
Scale 80g batter into prepared moulds. Moulds can be sprayed with a food grade cook and spray.
Bake at 160° C for ± 30 minutes. Let cool.
---
Toppings
Decorate with cream cheese icing and sprinkle with some crushed pecan then place decoration on top.
---
Baking Overview
About this recipe
Author: Chipkins Puratos
Complexity level: